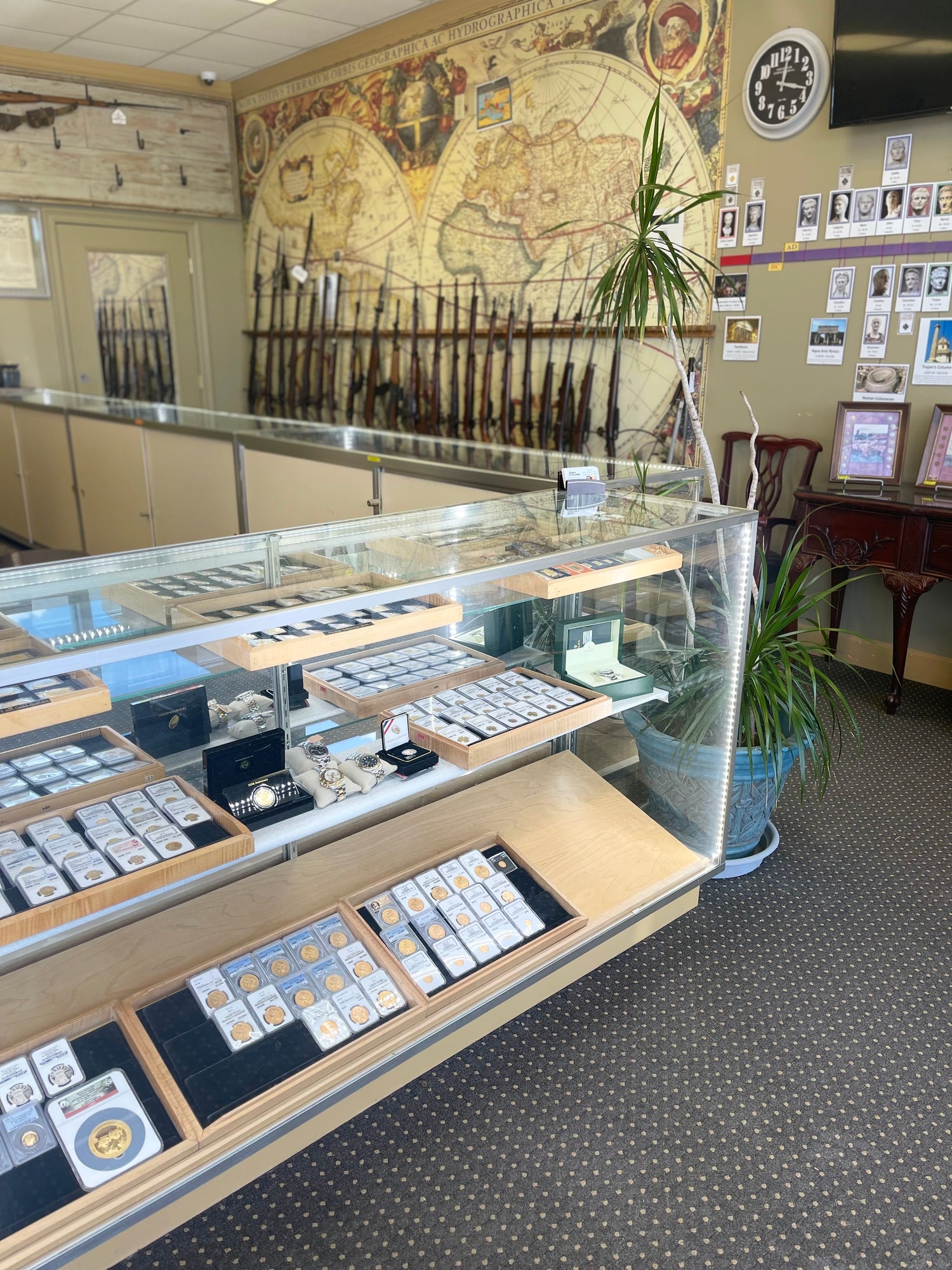 How We Started
We began our business in 2010 with Customer Service as a high priority and it continues to drive our business today. At Gold Xchange, we pride ourselves on providing fair and honest offers and answers. Although our name suggests that we deal only in GOLD, provide Xchange services for all Precious Metals, Silver, Platinum & Palladium. In addition, we are have recently expanded our retail area to include Numismatic/Collectible Coins, an increased Gold & Silver Bullion offering, as well as Vintage Jewelry and Watches. 
Who We Are
Billy & Sue Hoffpauir, Owner/Operators of the Gold Xchange since it's launch in 2010, bring over 60 years combined experience in Real Estate Development, Ownership, Partnerships & Construction to the Precious Metals Market.
Anyone that has met either Billy or Sue, immediately recognizes that these are not your average coin dealers and their aim is to not only earn your business, but to educate their customers as part of the process. They will take the time to explain what you have and its value so that you can make an informed decision on whether or not you are ready to sell. If you come in just to find out what you have and you leave educated – they are happy to help you in this way.
Location
Our store, located 1812 West Pinhook Road, Suite 202 in Lafayette, Louisiana opened in May 2010 and is in an upscale retail center with parking right at our front door. With local ownership and management we are in a position to make on the spot offers on your valued goods and merchandise. We also may XCHANGE /trade your goods for merchandise we have for sale.
Our "Bricks & Mortar" location competes toe to toe with "Internet Based" companies. We maintain our "Buy Pricing" and our "Retail Sales Pricing" by comparison shopping our competitors both online and local. We don't shout from the rooftops that we Pay More Than Anyone Else, we let our customers do that.